September 25th, 2019
Disfluency and classical music, together
I've loved classical music since I was young, so, when the chance came to attend conferences this summer in Hungary and Austria, I knew it was an opportunity too good to pass up. It was a three-conference tour. I attended Disfluency in Spontaneous Speech (DiSS) in Budapest, INTERSPEECH in Graz, Austria, and Speech and Language Technology in Education (SLaTE) also in Graz. I'll talk a bit about the classical music experience, but first, the important business: disfluency, disfluency, and disfluency!
It was time again for DiSS and I was, in fact, heavily involved in putting together the proceedings with Robert Eklund (one of the DiSS godfathers), so this year I felt quite closely attached to the event. The details can be seen on my DiSS 2019 page, but I enjoyed al the presentations this year (as usual) and I thought the organizers' idea to attach a special day on children's disfluency was a great touch, as this is something that has rarely been discussed at past DiSS events. Judit Bóna and her colleagues did a great job organizing the whole event and it was a great time of presentation and discussion about disfluencies.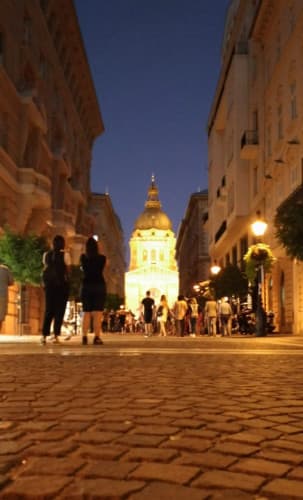 Among the several great presentations that caught my attention was one by Simon Betz and Loulou Kosmala (both DiSS alumni, though only Simon could attend this time). Their paper considered how to model hesitation in terms of silence and fillers and, especially, the relationship between the two. Or, another way to put it; does one influence the other? This is exactly the question I was asked with my ICPhS paper which I talked about here. In my case, I wondered how long one would be silent before "filling" that silence with an uh or um. In their case, they looked at whether silences tend to turn into fillers -- a nearly identical question. Simon and I had a good talk about this during the lunch break and even more at INTERSPEECH later.
Great talks were also given by my acquaintances from Japan. Kikuo Maekawa on the topic of how to evaluate how far ahead speakers a looking in their own speech. That is, what is the extent of their lookahead. Michiko Watanabe (with co-authors Yusaku Korematsu and Yuma Shirahata) talked about gender differences in the use of uh in American English. Besides them, I also found a talk by Charlotte Bellinghausen (and many co-authors) about using disfluency to express uncertainty in speech synthesis systems. This is really interesting work and touches on a topic I have wondered about for some time: What is the potential value (and even risks) of inserting disfluency into synthetic speech?
For my own DiSS presentation, I talked about the data I got in the US about one and half years ago and which I described in detail here. Basically, it's evidence that silent pauses are even stronger signals of syntactic structure than are filled pauses (a la Bailey and Ferreira 2003).
Next, I went to Austria. to attend INTERSPEECH. I have been to several conferences so far, but this was probably one of the best organized ones I have ever seen. Besides having everything well-laid out and easy to find, one of the most frustrating things about many conferences—a noisy poster event where you can't hear the presenters—was solved by uniquely designed poster displays that absorbed noise from adjacent presentations and made it so easy to hear just one presentation at a time. It was brilliant. Kudos to the organizers for that.
I did not present at INTERSPEECH myself, but enjoyed disfluency presentations by both Oliver Niehbur and Simon Betz (again!) and his colleagues. Great work is being done by both.
Finally, the last conference of the trip was SLaTE, where I gave a demo presentation of my Fluidity application (which I've talked about here and here, before). This was a really good gathering of people who are doing work with the same motivation as my own: using various technologies to facilitate (language) learning and teaching.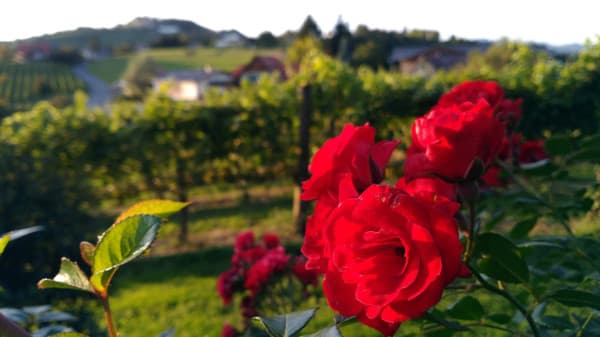 ---
This has nothing to do with FPRC at all, but I can't help but talk about the musical side of the trip. If you're interested in classical music at all, please read on...
I was one of those square teenagers who didn't know too many rock and pop musicians, but I could talk about classical music composers all day. My best friend and I would sit around listening to Mussorgsky's Pictures at an Exhibition or Tchaikovsky's Cappricio Italien, or Haydn's Music for the Royal Fireworks for hours at end. In college, it became Bartok's Concerto for Orchestra, works performed by the Kronos Quartet, as well as the Canadian Brass.
So, first, I stayed three nights in Budapest and I went to a concert every night. The first night, thanks to Alexandra Markó, I learned about the Bartok Piano Competition at the Liszt Academy. Many of Europe's finest young pianists competed for four (4!) hours. Just fantastic. The second night I went to an organ concert at St. Stephen's Basilica. And the last night, I went to folk/classical concert at the Danube Palace. (A bit touristy, but the musicians were really good and it included dancing and singing as well—a great mix). There were many silent pauses and there were even more "filled" pauses, but all done in an expert manner that the most fluent of speakers would envy.
The day I arrived in Graz, there was a big festival going on in the town. Music everywhere! Brass bands, small orchestras, singing quartets, and so on. Not only that, but everyone seemed to know how to do various dances. Anywhere musicians were gathered to play something, there would be several couples at least dancing in front of them. What a day.
Oh, and then, on my last evening, after the end of SLaTE, I went to the season opening concert at the Graz Opera House, with the orchestra performing various works including selections from Prokofiev's Romeo and Juliet. My seat was literally in the back row in the highest balcony, and it was heavenly (or as close as I could get to heaven at that height). The orchestra was superb. I floated back to my AirBnB afterward.
Dissonance is a crucial concept in musical theory and was even the motivation for one of DiSS's logos. But dissonance is a static quality: A single non-dynamic chord can be dissonant. I wonder if there is a closer correlate of speech (dis)fluency in music that is fundamentally temporal. Arhythmic music might some be a possible case, though perhaps even systematic arhythmic patterns like syncopation could still be arguably disfluent, but in the intentional way. Anyway, insofar as the analogy can be made, The fluency and (purposeful) disfluency of my musical experiences on this trip paralleled that of the academic experience at all three of these conferences.
[Note: This post was written in September, 2020. However, in order to preserve the chronology of the blog, it has been dated to reflect when the described events actually took place.]