April 15th, 2018
ADAPS information published!
Last year, I attended the joint ELTRIA and TBLT conferences at University of Barcelona. I've already written about it [here](!!! TODO !!!). But one product of the event was the production of a collection of research in teaching ideas to which I contributed. That has now been published and the entire collection is available for free download.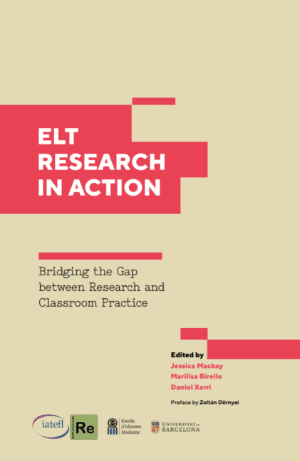 This was a very good idea by the conference organizers to follow-up on researchers' work and get people to submit short practical papers as a useful aid to encourage research by other teachers. The end result is certainly a nice, wide-ranging volume with easy-to-read and quick-to-digest chapters that include clear ideas for improving language teaching. (Sorry, I guess that's a bit of shameless self-promotion, since I, too, have a chapter in it.)
The first section is a little more theoretical, with some short chapters looking at how to design good classroom-based research. The latter sections provide a variety of different samples or tools for this. Two chapters stand out as being more closely related to the work of the Filled Pause Research Center. Natsuyo Suzuki examined how the type of questions that teachers ask influences learners' complexity, accuracy, and fluency. She observed that referential questions (those that focus on gaining real information from learners -- as opposed to display questions that ask students to "display" their linguistic knowledge) led to smoother communication: that is, greater fluency.
The second chapter is on a topic I already wrote about before, because I attended the corresponding presentation at the ELTRIA conference. It is by Sophie Johnson, Emma Marsden, and Luke Plonsky and describes their effort to put together the IRIS repository -- a collection of validated measurement tools and resources for second language classroom-based research. As I wrote before, this looks like a great resource for teachers who want to carry out some research, but don't have the time or funding to go through the long validation process necessary to create a measurement tool suitable for their situation. This database might very well contain a tool that would help them short-cut that process.
As for my chapter, I regret to say that it has nothing to do with filled pauses, or hesitation phenomena, or even speech fluency. Perhaps the best I can say is that it could be relevant to reading fluency. My chapter explains a tool I've been working on called ADAPS (Academic Document Annotation and Presentation Schema), which is an XML schema and set of scripts for annotating academic documents to make them into interactive documents for readers. Just to be clear from the get-go, though, this is not a system that automatically annotates documents. The focal point is the annotation scheme, which, when done (manually), can then be converted automatically into an online document that learners may use to assist their reading and comprehension of the document.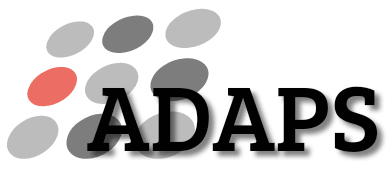 A completed document will display in a web browser as a page with the capability to turn on and off highlighting of various text features, as follows.
General Service List words
Academic Word List words
Specialist and technical vocabulary
Paragraph structure (topic - supporting - concluding sentences)
Logical relations
Learners can access the ADAPS display documents where a number of documents are made freely available for browsing and self-guided learning. Teachers and researchers who are interested in the details of the schema itself can find information about it at this Github repository. Work on annotating and uploading new documents, is, at the moment, on hold, but I hope to resume it later. In the meantime, the numerous documents there can be used to develop reading fluency!
[Note: This post was written in September, 2020. However, in order to preserve the chronology of the blog, it has been dated to reflect when the described events actually took place.]