July 11th, 2021
What's the influence of a high um-rate?
Nicholas Christenfeld, in his great 1995 paper, Does it hurt to say um?, ended the paper with the conclusion that the answer to his titular question is no, but if the listener notices the speaker's ums, then that could lead to deleterious effects. He exhorts speakers to make sure that the audience attends to content more so than form. I suppose the corollary of that is that if one uses too many ums in a short period of time, there's a greater chance the listener's attention may be drawn to them and hence lead to the undesirable effects. One question I have here, though, is why does that lead to a problem?
One hypothesis could be that by noticing the ums, listeners will begin to focus on them and be irritated by them, leading to the undesirable reaction. However, this presupposes that people are actually irritated by the disfluencies. While, indeed, there are some pedant-types who just can't stand to hear an um, I actually suspect that this is just a tiny (but noisy!) proportion of the population. I suspect most people just really aren't that bothered by it.
So, an alternate hypothesis could be that the ums are incurring some sort of cognitive burden on the listener that may be leading them to an incorrect understanding of the speaker's intention and meaning. That is, the inferences that the listeners are drawing from the excessive ums is somehow contradictory to what the speaker is trying to say, and therefore confusing the communication. But I would also suggest that this seems unlikely to be the case. Adults who have been communicating with others for decades and using and perceiving ums along the way would likely have pretty sharp intuitions about what inferences they might make from the occurrence of ums in speech. There is quite a lot of research showing the facilitation of communication by filled pauses in areas like error recovery, low contextual frequency word-marking, discourse status marking, and clause structure marking. So, given that state of affairs, the occurrence of ums should actually be helpful.
[Quick aside: Is it possible that those who besmirch um in speech are just simply poor at making the appropriate inferences from them? Thus, they would get confused listening to a speaker who uses more ums than they can process.]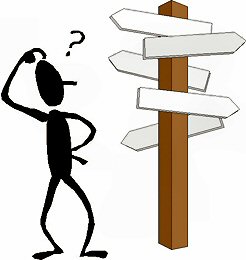 Another hypothesis that comes to mind is that the high concentration of the occurrence of ums is somehow leading to some additional cognitive effort on the part of the listener and that added cognitive effort—when noticed (following Christenfeld's results)—prevents listeners from making suitable inferences based on the ums. I'm not quite sure how plausible this hypothesis is, because it is a bit counter-intuitive. Repetition is often facilitative in its own right. That is, due to well-attested priming effects, the processing of repeated patterns in speech takes place faster or more efficiently. So, one might suppose that concentrated repetition of um might actually be easily dealt with by a listener. But on the other hand, perhaps there's some kind of limit here, and too much repetition becomes harder.
Perhaps one way to test this is to compare a high concentration of ums in speech to the repetition of more lexical interjections like "well" or "oh", or perhaps even just a high concentration of actual meaning-bearing items in a sentence. It couldn't be nouns, though, because those should be reduced to pronouns or other reduced forms so a test with them would have that confound. Instead, I wonder if it could be done by using words in adjective, adverb, and verb forms, like wonderful, wonderfully, and wonder? So, the hypothesis would be that the concentrated occurrence of these words would have some effect on the listener's comprehension: say, degraded comprehension as a result. And a high concentration of ums might have the same effect. And both of these would have a deleterious effect that is measurably different from a more neutral case in which the various words are replaced with related but different words: say, awesome, amazingly, and wonder.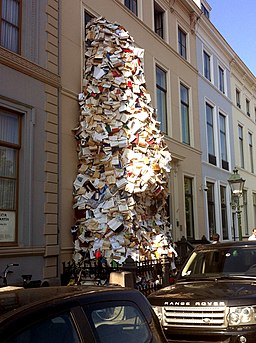 Sounds like another good experiment for a grad student: Probably not worth an entire dissertation, but depending on the results, an interesting paper.